The United States stands second only to China in installed renewable energy capacity. However, energy consumption in the US is so high that the share of renewable energy consumed is an abysmal 12%. 
Almost 80% of the energy consumed in the US comes from coal, petroleum, and natural gas. 
Pioneers in the renewable energy sector in the US are working hard to change this scenario. Solar and wind energies are showing positive trends in recent years with the emphatic campaigns from environmental activists getting louder and louder.
The governments have pitched in with enticing incentives for switching over to renewable energy, especially solar and wind energies. Now pegged at 3.8% of total energy generated, solar and wind energies are the fastest-growing clean energy sources in the US. In the ongoing decade, they are expected to grow substantially to reach an ambitious target of 73 GW.
Most state governments have come up with Renewable Portfolio Standards (RPS) to promote or in some cases mandate a minimum share of renewable energy in the electricity produced and distributed by energy companies. 
The federal government, on its part, offers a lucrative tax credit for installing solar installations for homes and businesses. The subsidies in place for generating electricity from fossil fuels are expected to come down.
The climate is favorable for the growth of the renewable energy sector in the US now. This article lists the leaders in the clean energy sector at the forefront of making the transition in the country. These sustainable energy companies are making the best of the incentives to increase the share of renewable energy sources with constant innovations.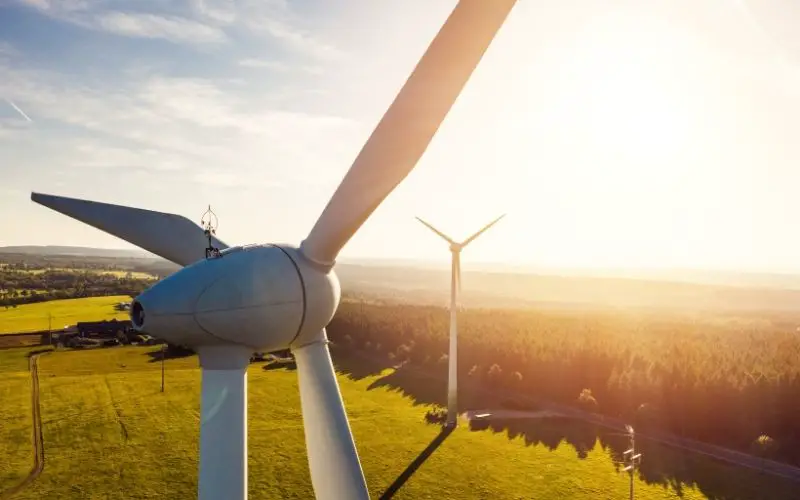 Largest renewable energy firms in the US
Here is a comprehensive list of the biggest renewable energy companies headquartered in the US.
1. TESLA
Tesla is the most well-known among the green energy companies listed here. With an equally strong presence in the renewable energy market and electric automobile sector, Tesla has set the standards for others to follow. 
Tesla is a world leader in sustainable energy solutions, helping the world transition into a greener future without losing out on comforts, luxuries. and modern amenities. Offering affordable electric vehicles that can compete in every way with their regular counterparts, Tesla is also focusing on the production and storage of solar energy.
Tesla entered the electric automobile market with the Roadster in 2008. With newer models and constant innovations, Tesla has managed to capture the imagination of the environment-conscious buyers. 
Tesla, though synonymous with electric vehicles, also has a range of sustainable products like PowerPack, PowerWall, and Solar Roof. Its Giga factory was born out of necessity to manufacture affordable and highly efficient batteries to support its ambitious plans for its electric vehicles.
2. Sunnova
Sunnova offers residential solar energy generation and storage solutions to give homeowners in the US freedom from fossil fuel-generated grid energy. They have tied up with accredited local contractors to make the transition into solar energy easy and smooth. 
Sunnova helps realize the solar dreams of homeowners with solar installations. They are one of the leading installers of PowerWall batteries made by Tesla. 
While Sunnova offers a limited manufacturer warranty, they make it easier for their patrons by coordinating the repairs and maintenance through an exclusive customer-friendly portal. Besides allowing transparency, this portal helps customers monitor the progress and make payments.
3. First Solar
First Solar offers residential and commercial photovoltaic (PV) solar systems that are reliable and cost-effective. With its proven CdTe technology, First Solar presents Series 6 and Series 6 Plus photovoltaic (PV) modules that generate more energy per module. With these products, First Solar has set the industry benchmark for reliable energy production, optimized design, and environmental performance.
First Solar has financed, developed, engineered, and operates numerous grid-connected PV power plants across the world. Its other areas of expertise include offering end-to-end solutions for the smooth functioning of solar PV plants with its advanced thin-film and silicon technology.
The mission of First Solar is to protect and improve the environment at every stage of solar energy generation. Its mottos include low carbon footprint, low water usage, and fast energy payback from PV modules.
4. AES Solar
AES Solar (Advanced Energy Solutions Group, Inc) is doing its bit to make the US energy sector more sustainable with its renewable energy solutions. Besides designing, manufacturing, installing, and maintaining residential and commercial solar installations, AES Solar is also involved in raising awareness about the need to give up our reliance on fossil fuels and embrace renewable energy resources.
AES Solar specializes in various components of solar installations such as inverters and racks beside the solar panels. They offer a comprehensive package to their customers who are ready to make the transition to solar energy.
Having installed one million watts of solar power in American homes and commercial establishments, AES Solar is fully capable of handling all aspects of going solar for its customers from the word go. 
With more than 20 years of experience in the field, AES Solar is well-equipped to come up with the correct technology to meet your needs as well as help you handle the tax credits, incentives, and other requirements.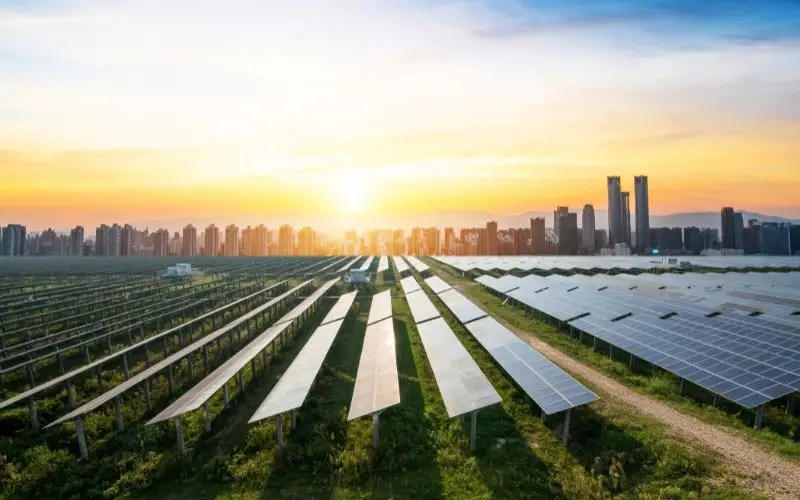 5. National Grid Renewables (formerly Geronimo Energy)
National Grid Renewables is a North American renewables development company focusing on the development, construction, and operation of renewable energy projects in many US states. National Grid has satellite offices in southwest Minnesota, South Dakota, North Dakota, Illinois, New York, Alabama, Colorado, and Michigan besides its headquarters in Minneapolis.
The projects undertaken by National Grid include solar, onshore and offshore wind, and energy storage. Its farmer-friendly and community-focused approach help in transitioning America's energy needs to meet sustainability goals. Their projects are geared towards contributing significantly to their local host communities and economies by establishing a new source for tax revenue and landowner income, increasing local spending, funding charitable donations, and creating jobs.
National Grid Renewables has a significant portfolio of wind, solar, and energy storage projects in various stages of development, construction, and operation throughout the United States. The mission of the company is to repower America by reigniting local economies and reinvesting in a sustainable, clean energy future.
6. Silicor Materials (formerly Calisolar Inc)
Silicor Materials is a global leader in the production of high-quality, low-cost solar silicon, a vital component in solar panels. This American renewable energy company also manufactures related solar and aluminum products to support its solar goals.
The company has its headquarters in San Jose, California. It is well supported by its R&D team located in Berlin, Germany. It also has a wholly-owned subsidiary located in Ontario, Canada for silicon purification operations.
One of the prime hurdles for the common man to go solar is its prohibitive cost. Even with tax credits and other incentives, it is still unaffordable for the majority. Developing low-cost solar solutions can make a difference in this competitive sector. With its Solar Silicon, Silicor helps bring down the cost of PV modules for its manufacturers without compromising on their efficiency and performance.
Besides Solar Silicon, Silicor also manufactures aluminum products using Aluminum-Silicon master alloys that come with low weight and high strength. These are ideal for the aerospace, automotive, and construction industries. Another stellar product of Silicor is Polyaluminum Chloride which improves throughput thereby reducing operating costs at municipal and industrial water treatment facilities.
7. PlanEt
An affiliate of PlanET Biogas Group GmbH based in Vreden, Germany, PlanET is a well-known name in the design, construction, and maintenance of biogas plants. PlanET (Planning and Application of Energy Technology) is a leading name in the Agri biotech sector in North America.
PlanET has over 500 anaerobic digestion systems globally. Its strategic partnership business model is tailored to ensure fast profits as well as long-term success for businesses. 
The products offered by PlanET include construction and upgrade of biogas digester plants, technology for converting waste to energy, and modular small biogas plants. It also offers services such as developing Renewable Natural Gas (RNG) projects, conducting feasibility studies, and assisting in every stage of building a biogas plant. 
8. Inventure Renewables Inc
Inventure is a natural energy company based in the US specializing in turning the waste products and by-products of the agri-business, ole-chemical, and biofuel companies into value-added materials with patented processes. 
This is made possible with fully-facilitated labs that come up with innovative technologies to solve the unique problems faced by these companies. Their USP is customized and cost-effective solutions.
Some of the path-breaking technologies developed by Inventure are Soap Carbonate technology, Mixed Supercritical Fluid Technology, and Biomass technology. These are aimed at converting Agri waste, soapstock, and by-products into a variety of useful biochemicals like biodiesel, biofuels, and nutraceutical.
Inventure is also engaged in sponsored research to develop and commercialize customized solutions for adding more value to the waste generated in agricultural and industrial processes. These include reactive distillations, continuous chromatography, catalyst development, rare earth element recovery, and more.
9. Viridos (formerly Synthetic Genomics)
Viridos is a biotechnology company working towards harnessing the power of photosynthesis to create transformative solutions to mitigate climate change. Through their genomic innovations, building the tools, scientific data, and applied knowledge, they are addressing the unsolved challenges in pharmaceuticals, energy, and life sciences.
A pioneer and leader in the genomics revolution, Viridos has come up with the technology to harness the power of microalgae to make low-carbon and energy-rich liquid fuels for heavy transportation. 
Their mission is to use their expertise in algal genomics to help the world contain the biggest threat of them all – climate change. The scientists at Viridos are striving to grow algae on a large scale with limited land and water resources. 
Since 2009, ExxonMobil has been helping Viridos to make their vision come true.
10. Alto Ingredients (formerly Pacific Ethanol)
Alto Ingredients, one of the green power companies, is a leading producer of a wide range of premium products for their customers to incorporate into various products for everyday use, from cleaning solutions to pharmaceuticals. 
Alto is a global producer of high-quality, bio-based alcohols for the food, beverage, health, and ingredients markets. It also specializes in processing corn into high protein feed, pet food, and renewable fuel.
Alto Ingredients owns three distilleries and a yeast production unit at Pekin, Illinois and two distilleries in Idaho, and Oregon. These distilleries manufacture high-quality alcohols, protein, food products and specialty feed, low-carbon renewable fuel, and carbon dioxide.
The variety of specialty alcohols created by Alto is used as key components in a wide variety of applications for the food and beverage industry, including craft vinegar, flavor extracts, and the processing of CBD and cannabis. Ethanol produced by fermenting corn organically is an ideal preservative and perfect solvent for pharmaceutical use.
Non-consumable ethanol also finds application in a range of industrial products including paint, cosmetics, fragrances, mouthwash, adhesives, inks, and textiles. Pure ethanol with a high-octane rating of 113 helps in improving the efficiency of internal combustion engines.
11. Biodico
Biodico focuses on developing renewable energy solutions to provide inexhaustible renewable energy. Its goal is to address the energy challenges faced by the world today. Using patented and proprietary technology, Biodico builds, owns, and operates sustainable biorefineries.
For Biodico, the journey began 20 years ago at its first commercial production unit in Los Angeles. Now, it owns more in Texas, Colorado, and Australia.
Biodico uses the decentralized modular production model to produce biofuels from a variety of oils, fats, and feedstock. The processes are fully automated with less involvement of labor and operational error.
The modular Biodiesel production technology, patented technology of Biodico, is used in addition to infrared spectroscopy and EMF interphase detection for productions, operations, and testing. The dedicated R&D team at Biodico is formulating renewable energy products to address and match the global efforts to overcome energy challenges. 
12. Green Fuel Technologies 
This green energy company is working on raising fuel efficiency, the performance of vehicles, and lowering harmful emissions with its Green Fuel Tabs range of products. These are professional-grade fuel supplements that are compatible with various diesel and gasoline variants. 
Green Fuel Tabs, Truck Fuel Tabs, and GFT liquid have a 10-years proven track record of increasing mileage by 10-20%. It reduces fuel consumption, brings down maintenance costs, and lowers toxic emissions from the exhaust by almost 70%. Moreover, they are 100% biodegradable. It can increase the performance of vehicles by raising combustion and engine power. 
The United States is one of the biggest contributors of greenhouse gasses and toxic emissions, leading to global warming and climate change. However, it is also the world leader in developing technologies to combat climate catastrophe.
Reducing our dependence on fossil fuels need not always involve switching to renewable energy sources. You can make a big difference by bringing down your consumption with innovative energy-saving technologies. 
In this race to save our planet, these American renewable energy companies are coming up with path-breaking products and solutions. Some with their local-centric approach and others with their global presence, the American clean energy companies are stepping up and taking the challenge head-on.
Renewable energy is becoming more and more popular, but there are still some people who are skeptical. Here are six arguments against renewable energy and why they don't hold up.

Recommended Reading: